This graphic is for illustrative purposes only.
This itinerary is based on estimated times and is subject to change without notice.
ROUTE MAP

SCHEDULE

*This course starts from Takamatsu.
−Access to Takamatsu−
| From | Duration | Transportation |
| --- | --- | --- |
| Tokyo | about 80 minutes | by Air |
| Osaka | about 2 hours | by Bullet train (Shinkansen) + Express (Rapid) Train |
Day 1
Local time
Schedule
Detailed schedule
Arrive at Takamatsu Airport

11:00 Dep.

Travel
Takamatsu Airport ⇒⇒ Takamatsu city (about 40 minutes)
11:40 Arr.
14:15 Dep.
Admission

Takamatsu Area

Nakano Udon School (experience making udon and have lunch)

Admission

Takamatsu Area

15:00 Arr.

Visit

Kotohira Area

16:45 Arr.
Sanuki udon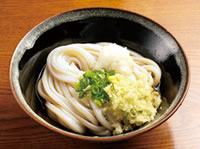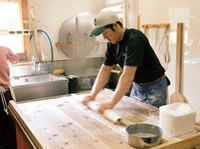 Sanuki udon, originally the "soul food" of Kagawa Prefecture, are a type of noodles now famous throughout Japan. Visitors to Kagawa Prefecture can savor the smooth, chewy texture of sanuki udon in a tranquil atmosphere and see these noodles being made on the spot.
Day 2
Local time
Schedule
Detailed schedule

8:30 Dep.

Konpira Onsen ⇒⇒ Oshima, Imabari city

10:30 Arr.

Visit

Kurushima Whirlpool Boat Cruise

14:30 Dep.
Admission
15:45 Arr.
17:30 Dep.
Visit

Uchiko Area

18:00
Shimanami Kaido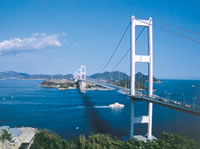 Travel the Shimanami Kaido expressway to enjoy the fragrance of the sea, an easy-going atmosphere, and the many beautiful islands of the Seto Inland Sea. Experience the fierce currents of the Kurushima Strait from a sightseeing boat. A dedicated lane for cyclists and pedestrians on the bridge over the strait also allows visitors to cross the waters on two wheels.
Day 3
Local time
Schedule
Detailed schedule

9:00 Dep.

Matsuyama Area

Matsuyama Area

Bocchan Train (from Matsuyama Station to Dogo Onsen)

Admission

Matsuyama Area

12:00 Dep.
15:00 Arr.
16:30 Dep.
18:30
Shimanto River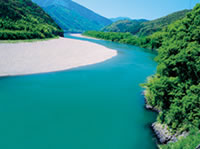 Renowned as Japan's last pristine river, Shimanto River is the longest waterway in Shikoku, measuring 196 km. Submersible bridges built without handrails to withstand flooding still carry traffic and are famed as tourist spots along the river.
Day 4
Local time
Schedule
Detailed schedule

8:00 Dep.

Travel

Depart from Ashizuri Onsen

11:00 Arr.
11:45 Dep.

Kochi Area

12:30

In Kochi City
Lunch
Kochi Castle, Harimaya Bridge
Ryugado Cave
Kochi castle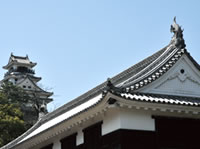 Kochi castle is the only castle in Japan with all the original buildings in the innermost ring of defense still standing, thus retaining its Edo era form. Fifteen buildings including the keep and the main gate are designated by the Japanese government as Important Cultural Assets.
Day 5
Local time
Schedule
Detailed schedule

9:00 Dep.

10:30 Arr.
11:15 Dep.
Visit

Tokushima Area

11:40 Arr.
Admission
14:00
16:00 Arr.

Arrive at Tokushima Airport

Travel
Tokushima Airport ⇒⇒ Haneda Airport (about 80 minutes)
Oboke and Koboke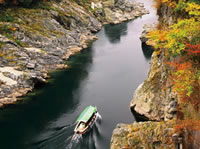 Running for approximately 8 km, Oboke and Koboke gorges were created by the raging flow of the Yoshino River across Shikoku over the course of 200 million years. The area offers splendid views of natural rocks resembling marble statues. The clear river is tinged with the hues of cherry blossoms in spring and changing leaves in fall.